BANKRUPTCY & CREDITOR RIGHTS ATTORNEYS IN WACO, TEXAS
REPRESENTING BUSINESS OWNERS AND CREDITORS IN BANKRUPTCY ACTIONS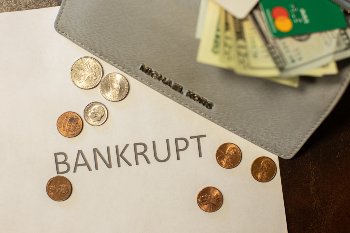 Creditors and consumers recognize that financial risks often accompany new business endeavors and can result in bankruptcy or delayed payments. Working with a skilled attorney can help both parties minimize the impact of a default and provide new opportunities for growth.
At Pakis, Giotes, Burleson & Deaconson, P.C., our firm offers a broad range of legal services to creditors and business owners throughout Central Texas. Our attorneys have a strong background in creditors' and consumers' rights and bankruptcy. We look to our decades of litigation and transactional practice when we counsel clients on their best options when they are struggling with debt.
A STRONG ADVOCATE FOR CREDITORS' RIGHTS
Our lawyers represent secured and unsecured creditors in all phases of collection and bankruptcy proceedings, including the filing and foreclosures of:
Mechanic's liens

Materialmen's liens

Real property

Personal property
Similarly, our firm has experience in filing and collecting bond claims in state and federal construction projects. In all instances, we safeguard the rights of creditors to appear and be heard regarding all matters that affect their interests and ensure that those creditors achieve the maximum distribution that is allowed by law.
GUIDING BUSINESS OWNERS THROUGH BANKRUPTCY
At our full-service business law firm, our attorneys use their knowledge of commercial litigation, diverse business transactions and tax law to identify solutions for owners contemplating bankruptcy. We have successfully facilitated Chapter 7, Chapter 11 and Chapter 13 filings for a range of business owners. Our litigators also defend owners involved in adversary proceedings.
Throughout Waco and the surrounding area, business owners have benefited from our vast understanding of Texas's bankruptcy procedures. When you retain our services, we streamline this process so that your debt does not restrict your ambitions.
PUT OUR 50 YEARS OF EXPERIENCE TO WORK TODAY
When it comes to bankruptcy issues, there are no standard solutions. Our attorneys work hard to protect your business's rights throughout the process and make sure you reach a solution that is both helpful and realistic.
Take control of your financial situation and contact our firm today. Arrange a bankruptcy or collection case evaluation by dialing or by submitting our contact form.