ELDER LAW ATTORNEY IN WACO, TEXAS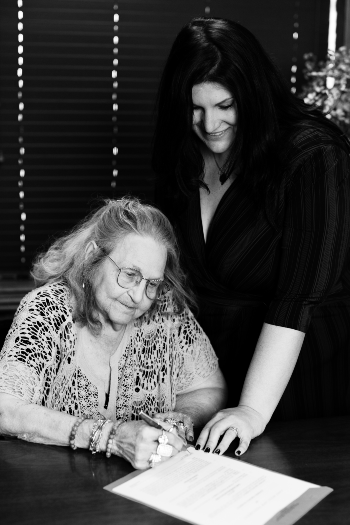 Legal issues affecting seniors are multifaceted, often requiring a unique
understanding of the personal impacts of aging, which can make a person more physically, financially, or socially vulnerable. This area of the law addresses the various life decisions and circumstances that arise during this time of life, as well as how your estate will be administered after your death.
At Pakis, Giotes, Burleson & Deaconson, P.C. we use a holistic approach when working with seniors and their family members, helping them navigate these legal & deeply personal matters with grace & dignity. We have licensed attorney's that are member of the National Academy of Elder Law Attorneys. Our firm has served Waco for almost 60 years and has the experience and reputation to handle these unique circumstances during this time for yourself or your loved ones.
MEDICAID PLANNING, WILLS, PROBATES, ESTATE PLANNING & MORE IN WACO & CENTRAL TEXAS
At Pakis, Giotes, Burleson & Deaconson, P.C. we handle a wide range of matters, including:
Powers of Attorneys

Lady Bird Deeds

Probate & Estate Administration

Wills

Trusts

Guardianship Issues

Asset Protection

Benefits Planning

Special Needs Planning

Medicaid Planning
At Pakis we know that Elder Law is complicated and with the laws and regulations always evolving at the state and federal levels, it is good practice to have a legal expert on your side to help protect your independence, dignity and assets. To speak with one of our professional attorney's contact us now to get started planning for your or your loved one's elder years.
CONTACT ONE OF OUR ATTORNEYS TODAY TO LEARN MORE