May 2023 Announcements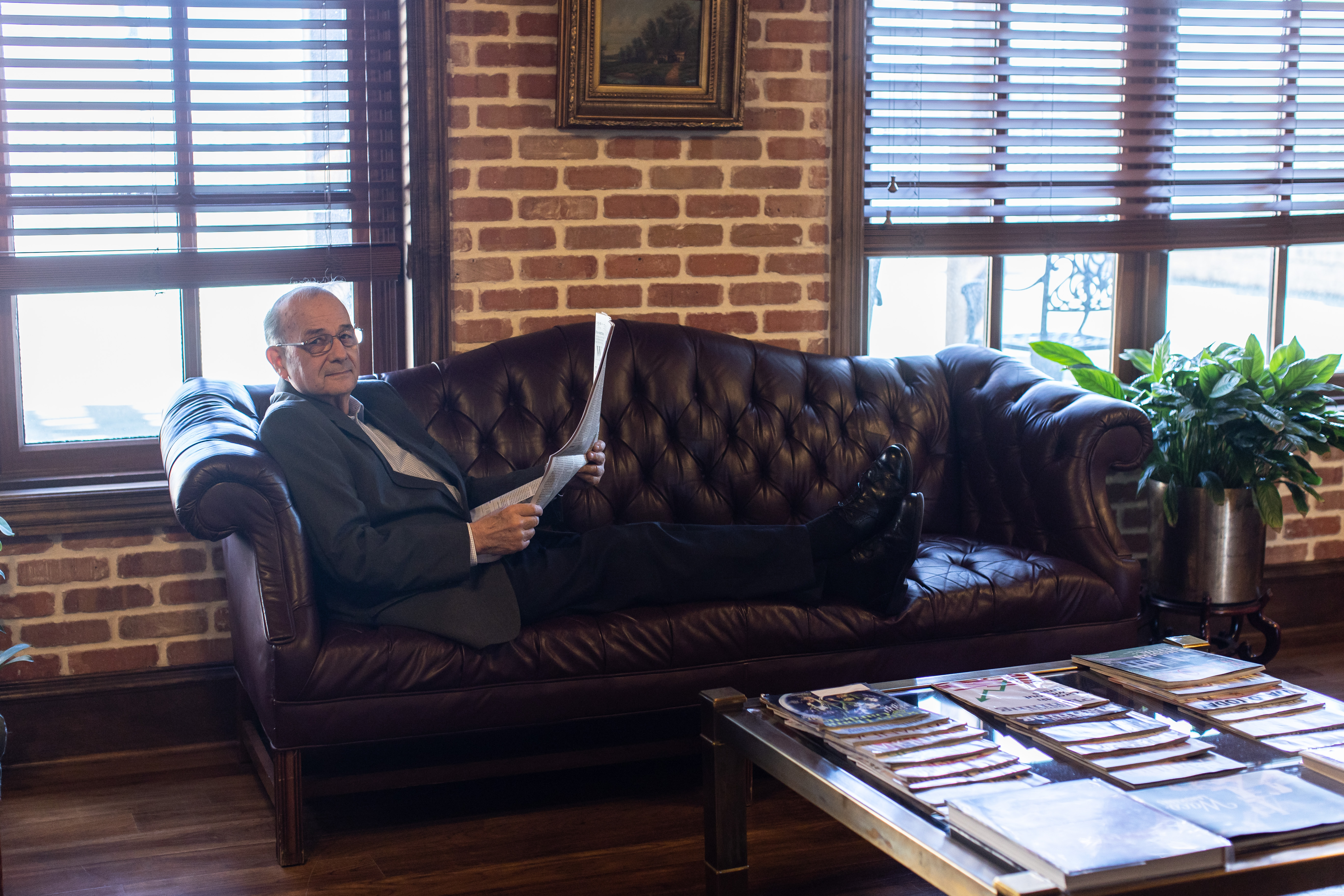 In Memoriam: Honoring the Legacy of Artie G. Giotes
It is with profound sadness that we announce the passing of Artie G. Giotes, a distinguished and cherished partner of our law firm. Artie's unwavering dedication, exceptional legal expertise, and commitment to his firm and clients have left an indelible mark on our firm and the legal community as a whole.
For over four decades, Artie graced our halls with his immense talent, integrity, and unwavering passion for the law. His strategic thinking, calming presence, and compassionate approach endeared him to clients and colleagues alike. Artie's invaluable contributions and tireless efforts have shaped the very fabric of our firm, fostering a culture of excellence and service.
Beyond his remarkable professional achievements, Artie's warm and caring nature touched the lives of all who had the privilege of working with him. His mentorship, guidance, and care for his peers will be remembered. Artie's dedication to the betterment of our community extended beyond the legal realm, as he generously gave his time and expertise to numerous civic causes.
As we bid farewell to a beloved partner, we carry the torch he has passed to us, upholding the principles of service, integrity, and compassion that he held so dear. We extend our deepest sympathies to Artie's family, friends, and loved ones, and we honor his immeasurable contributions to our firm and the legal community.
---
February 2023 Announcements
Waco Attorney Honored by Texas Bar Foundation
Ms. Carlie C. Gause with Pakis, Giotes, Page & Burleson has been elected to membership in the Fellows of the Texas Bar Foundation. Fellows of the Foundation are selected for their outstanding professional achievements and their demonstrated commitment to the improvement of the justice system throughout the state of Texas. Election is a mark of distinction and recognition of Ms. Gause's contributions to the legal profession.
Selection as a Fellow of the Texas Bar Foundation is restricted to members of the State Bar of Texas. Each year one-third of one percent of Texas attorneys are invited to become Fellows. Once nominees are selected, they must be elected by the Texas Bar Foundation Board of Trustees. Membership has grown from an initial 255 Charter Members in 1965 to more than 10,000 Fellows throughout Texas today.
The Texas Bar Foundation is the largest charitably funded bar foundation in the country. Founded in 1965 by lawyers determined to assist the public and improve the profession of law, the Texas Bar Foundation has maintained its mission of using the financial contributions of its membership to build a strong justice system for all Texans. To date, the Texas Bar Foundation has distributed more than $24 million throughout Texas to assist nonprofit organizations with a wide range of justice-related programs and services. For more information, contact the Texas Bar Foundation at www.txbf.org.
---
October 2022 Annoucements
Jack Randall Page Retirement Announcement
We want to say goodbye to Randy who is retiring as of November 1, 2022. Randy has served Pakis Law and his clients for over 40 years. Jack Randall Page "Randy" joined the firm in February 1980, as a Law Clerk. Randy received his Bachelor of Business Administration degree, magna cum laude, from Baylor University in 1977 and his Juris Doctor degree from Baylor University School of Law in 1980. Randy is a Certified Public Accountant licensed in Texas and is Board Certified by the Texas Board of Legal Specialization in Tax Law. His primary areas of practice include Taxation, Estate Planning and Business Planning. Randy has served many roles while here including overseeing our accounting department. Randy has handled all the complicated trusts during his tenure here at Pakis Law. He plans on traveling with his wife as they both love visiting the natural wonders around this country. He is an avid photographer and has grand plans of traveling around the country to photograph the scenery and wildlife. We wish you happiness and healthy living in your retirement years Randy. Thanks for the many years of dedicated service to our clients. Happy Retirement!!!
---
April 2022 Announcements
Pakis, Giotes, Page & Burleson to Add Family Law Practice to Firm's List of Services
Pakis Law is adding a new service for our clients in Waco, Killeen, Temple, and Central Texas. Our newest attorney Jeanine Rispoli has been practicing Family Law in Waco since 2015 and overall, for 11 years now. Jeanine is a Wacoan "Best of Waco" winner in the past and adds to our award-winning firm's reputation. We will be offering the following matter types in Family law: Divorce, Child Custody and Prenuptial & Postnuptial Agreements. We are excited to offer this additional service now and you can set up a free consultation on the Family Law Page of this web site or by calling our office to set up the consultation.
Emily Folsom wins Legal Professional of the Year Award
Emily Folsom was awarded the Legal Professional of the Year by the Texas Association of Legal Professionals for 2021-2022 this April. Emily has been at Pakis since 2018 when she joined our Litigation team of attorneys as a Paralegal. Emily is an instrumental part of that team's recent success, and we are honored to have her working for Pakis Law. Emily is also serving as an officer for the Waco Legal Professionals as well as her duties here at Pakis Law.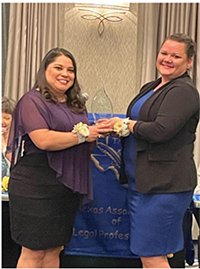 CONGRATULATIONS EMILY!!
---
March Announcements
Pakis, Giotes, Page & Burleson Welcome New Attorney to the Firm – Jeanine Rispoli
We are pleased to announce that Jeanine Rispoli has joined the Pakis Law Firm as our newest Attorney. Jeanine is a Family Law Attorney and has been practicing in Waco since 2015. Mrs. Rispoli graduated with distinction from the Baylor University Scholars Program as an undergrad. Then went on to attend Baylor Law School. In 2011, Mrs. Rispoli received her law degree from Baylor. While at Baylor Law School, she served in leadership positions for the Phi Alpha Delta Law Fraternity as the Marshal, Clerk, and Vice Justice. After graduation Jeanine moved to Houston to begin practicing law. In 2015 she made her way back to Waco with her husband Stephen.
In 2020 Jeanine was elected President-Elect of the Texas Young Lawyers Association ("TYLA"). Before being elected president she served on the TYLA Local Affiliates and Attorney Wellness committees, is a State Bar of Texas Local Bar Services Committee member, Junior League of Waco secretary, Texas Bar Foundation fellow, LeadershipSBOT graduate, and frequent mock trial judge. Rispoli speaks regularly on panels to law students and young lawyers and mentors' law and pre-law students.
We are very honored to welcome Jeanine to the Pakis Family.
---
January Announcements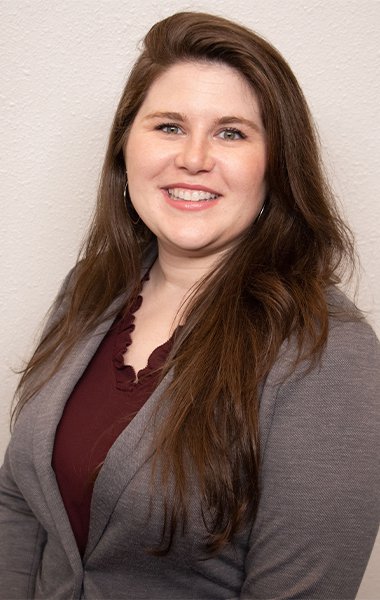 Pakis, Giotes, Page & Burleson Welcomes New Associate Attorney
We are pleased to announce that Tessa Denman has joined the Pakis Law Firm as our newest Associate. Tessa is a Waco native and a Baylor Bear Alum. Tessa recently graduated law school from the University of Texas @ Austin.
Tessa will be working and assisting our Corporate Law practice with Rodney Chamness and Chase Smith. She will also be contributing to the Estate Planning and Elderly Law practice areas with Carlie Gause. It is a pleasure to welcome Tessa, and we look forward to her future contributions to our firm and our community.
---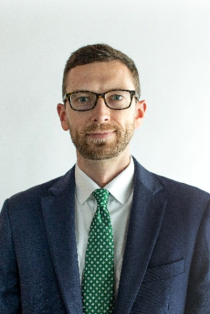 Pakis, Giotes, Page & Burleson Names Newest Partner
We are pleased to announce that Marcus Mataga has made Partner at Pakis, Giotes, Page & Burleson. Marcus has been with the firm since 2015.
Marcus' practice areas include Civil Litigation, Commercial Litigation and Employment Litigation. We are excited to welcome Marcus as the Firm's newest Partner and look forward to his continued commitment to providing our clients with the highest quality legal representation in Waco and Central Texas.
Marcus graduated with a Finance degree in 2008 from Texas A&M University. He received his Juris Doctor degree from Baylor University School of Law in 2012.
---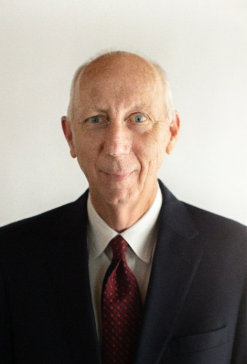 Michael G Cosby to Retire after 38 years in Law Profession
After 33 years with Pakis, Giotes, Page & Burleson, attorney Michael G. Cosby is retiring from the practice of law, effective October 29, 2021.
Mike received a Bachelor's degree, cum laude, from Howard Payne University in 1979. After a brief stint as a high school teacher Mike went on to graduate with his Juris Doctor degree from the Baylor University Law School in 1983.
In 1988, Mike moved from Houston to Waco to join our Firm. Mike was made partner shortly thereafter and then served as Firm President till 2020.
During his time at Pakis, Mike taught at the Baylor School of Law as an Adjunct Professor. He also served as President of the Waco-McLennan County Bar Association. Mike continues to give back to his under-grad alma matter by serving on the Board of Trustees for the Douglas MacArthur Academy of Freedom at Howard Payne University and as President of the Howard Payne University Alumni Association.
Mike serves our community outside the courtroom in many ways. He serves as a deacon at his church and championed charities like Waco Habitat for Humanity, which is dear to his heart.
Mike's law practice has focused on Commercial Litigation, Employment Litigation, Personal Injury Litigation, and Probate/Estate Litigation. He has helped to build our litigation practice and develop some of the best litigation attorneys in Waco.
As much as the firm will miss his wealth of knowledge and wisdom, we wish him the best in a well-deserved retirement. In his retirement, Mike is looking forward to spending more time with his wife Luz "Ging", his three children Luke, Joseph, and Bradley "BJ", and his 3 granddaughters. Mike and Ging plan to travel and enjoy their retirement.
The Firm wishes Mike well in his future and would like to congratulate him on a full and successful career. We will miss you Mike!
---
August Announcements
This year McClennan County Young Lawyers have awarded Dave Deaconson; of Pakis, Giotes, Page & Burleson; as its recipient for the Outstanding Mentor Award in 2021. Dave is very active in the Waco Community of guiding young Attorney's and coaching students at Baylor Law School on the Mock Trial Teams. Congrats to Dave on this Award!!
Pakis, Giotes, Page & Burleson are pleased to welcome David Shatto as our newest law clerk. David is a recent graduate of Baylor Law School. David is also a former Marine and Travis County EMT. Welcome to the team and Thank You for your service to our country!!!
July Announcements
Supporting our community is one of our values!! One way we do so is supporting the Baylor Law School Student Awards. We want to congratulate Mollie Mallory on being the recipient of Pakis, Giotes, Page, and Burleson Advocacy Award and Ty Drury Excellence in Mock Trial Award this past Spring.
Click here to read more.
Artie Giotes & David Alford Named Top Attorneys in Waco
Pakis Law is proud to announce that Artie Giotes was named "Best Business Attorney in Waco" by the Wacoan. In addition, David Alford was named as the "Best Bankruptcy Attorney in Waco." Awarded the title of "Top Law Firm in Waco," the Pakis, Giotes, Page & Burleson team has now won 3 of the "Best of Waco" Awards for 2021. The Waco community has continued to recognize that Pakis Law delivers on its commitments: Tradition, Consistency & Reputation!!
Pakis, Giotes, Page & Burleson Recognized in Patent Lawsuit Defense
Dave Deaconson served a second time as co-counsel for Jackson Walker during the recent trial defense for Roku on a patent infringement and intellectual property litigation case.
After a four-day in-person trial, Jackson Walker delivered a complete defense jury verdict for Roku, Inc. in what started as a five-patent infringement case brought by ESW Holdings, Inc. The trial, which began on April 5, 2021, was held in the Western District of Texas – Waco Division, before U.S. District Judge Alan D. Albright.
Trial began on the '782 and '718 patents on Monday, April 5. The jury was picked a few days earlier, on April 1.
After five hours of deliberation, the six-person jury returned its verdict on Friday, April 9, finding that four sets of software tools accused by ESW did not infringe the three asserted claims of the '782 and '718 patents. The jury also found, by clear and convincing evidence, that the asserted claim of the '718 patent was invalid. Having found no infringement, the jury did not need to reach the damages sought, which were for $228 million dollars.
To see a full review of the trial, go to law360.com article, "How Jackson Walker Beat A $228M IP Claim against Roku."
Carlie C. Gause makes Partner at Pakis, Giotes, Page & Burleson
Carlie C. Gause was made a Partner at the firm on November 1, 2020. Carlie joined Pakis Law in 2013. Carlie's primary practice areas are Estate Planning, Probate Law, Elder Law, Special Needs Planning and Real Estate. We congratulate Carlie on a well-deserved promotion and accomplishment.
Pakis, Giotes, Page & Burleson win 2021 Wacoan Law Firm of the Year
The attorneys of Pakis, Giotes, Page & Burleson are all active, engaged citizens and are humbled by the honor of being voted Best of Waco for the ninth time. Congratulations to everyone here at Pakis Law. Follow the link to view the article.
Jim Hering Announced as New President
Jim Hering has been elected President of Pakis, Giotes, Page & Burleson Law Firm by the Board of Directors. Jim has been with Pakis Law since 1998 and was made Partner in 2004. He takes over for Mike Cosby. Mike's leadership and commitment to the firm were instrumental during his time as President. Mike will still be serving as a Partner and helping with the transition of Jim as President through 2021. Thanks to Mike and congrats to Jim.
Welcome the 2021 Summer Law Clerk Interns
We are pleased to welcome Sidne Drewry, Emma Anderson and Emma Vyncke to Pakis, Giotes, Page & Burleson this summer. All 3 are currently students at Baylor Law School and will be clerking for the 2021 summer. Each is scheduled to graduate in 2022. We are excited to have such a talented group of women join the team. We look forward to seeing their growth and contributions over the coming months. Congrats and Welcome!!
John Burleson Celebrates 40 Years at Pakis, Giotes, Page & Burleson
The past 40 years have been a time of constant change, but one thing that has been consistent has been John Burleson working at Pakis, Giotes, Page & Burleson. April of 2021 will make 40 years that John has worked at Pakis Law. John started in 1981 after graduating from Baylor Law. He has been a Partner since 1987 here at Pakis Law. Congratulates John and thank you to his wife Debra, for the support to John and the firm during the years.